What makes Hub LA truly unique is the quality of members and our hosting practice. A careful selection process allows us to develop a culture of trust and participation among a mix of members who are committed to using their work in the world to create positive social and environmental change. The membership community is intentionally diverse in skillset, industry sector, organizational development, age demographic, and income profiles.
Our daily hosting practice provides members access to the knowledge, relationships, resources, and capital needed to create impact. We also facilitate member-led and community events, expand collective knowledge, and provide opportunities for team-building.
D'Artagnan Scorza

D'Artagnan Scorza is the current Executive Director of The Social Justice Learning Institute (SJLI), which is dedicated to advancing social justice by empowering communities through education, training and programs that help to address their needs. They currently do this through their academic, food and environmental justice initiatives where they offer trainings, workshops, programs and resources to meet the community's needs. They provide on-campus literacy programs and college preparatory education. We also operate community gardens and orchards that provide a direct link to healthy food to our community members. D'Artagnan Scorza entered UCLA in 1998 as a graduate of Morningside High School in Inglewood, CA. His studies were interrupted immediately following the events of September Eleventh, when he decided to join the U.S. Navy and became an Iraq-War Veteran. In April of 2006, he returned to UCLA to resume his studies and became a McNair Undergraduate Research Scholar where he developed curriculum for culturally relevant for African-American male youth and worked to reduce recidivism, imprisonment and death rates in the community. He was appointed as a representative on the Chancellor's Enrollment Advisory Committee, served as a participant in the Alliance for Equal Opportunity in Education (AEOE) and the UCLA Task Force on African American Enrollment which helped to increase enrollment from 96 African-American students in 2006 to 213 African-American students in 2007.

Kabira Stokes

Kabira Stokes is the owner of Isidore Electronics Recycling, an electronics recycling social enterprise in Downtown Los Angeles. Kabira recently completed a Master of Public Policy at SPPD, with a focus on Justice System Reform and Environmental Governance. Prior to her Masters degree, Stokes Hochberg worked with local – as well as international – non-profits, and then in city government. While in school, she works with Green For All, a national organization dedicated to building an inclusive green economy strong enough to lift people out of poverty.

Kabira previously served as field representative for Echo Park and Atwater Village. She worked with community groups and individual constituents to improve quality of life and public safety in these two amazing Eastside neighborhoods. She is also the Arts Deputy for Council District 13. Prior to working for Council President Eric Garcetti, Kabira was the Outreach Coordinator for the Robert Greenwald documentary, "Wal-Mart: The High Cost of Low Price." Before that, Kabira owned and operated a custom fashion design company. Design is indeed her trade, but it turns out that being a big civic geek is her calling. After the 2004 election, Kabira co-founded the Young Progressive Majority, a non-profit organization established to educate and empower the young artists and professionals of Los Angeles and beyond.

Shaheen Sheik-Sadhal

Shaheen Sheik-Sadhal became a lawyer because she believes in justice. Having spent a lifetime servicing the nonprofit sector on various issues – the arts, women's rights, water conservation, human rights – Shaheen resolved that these issues cannot be fixed without the requisite energy behind it. In today's modern times, money is probably the biggest component to the energy required, quickly followed by time and commitment. Merging her passion for social justice, her love of the law, and her entrepreneurial spirit gave birth to Shaheen Sheik-Sadhal, Esq, a boutique law firm empowering today's social entrepreneurs to find their double bottom-line: profitability and positive social impact.

Shaheen is an experienced business and intellectual property attorney who specializes in assisting companies grow through a comprehensive legal strategy. Her practice scope includes corporate organization, general business transactions including employment and service agreements, and protecting and exploiting intellectual property through copyright and licensing deals. She also brings her decade-long business development experience to bear on clients' business strategy needs.

Brady Hahn

Brady specializes in strategy and experience design. A matchmaker at heart, she connects people-to-people and brands-to-resources. By leveraging her background in fundraising and programming development, she consults with a variety of organizations on positioning special projects and events to ensure meaningful engagement with corporate sponsors and a targeted audience.

Since 2010, she has designed 80 partnerships and over 150 live events (including conferences, interviews, panels, parties and fundraisers). In addition, she is a regular speaker and moderator on the topics of partnership development, fundraising, prospect research, brand messaging, event planning, and women's leadership.

To give back, she created Non Profit Effect, which partners on quarterly events focused on bringing together non-profit leaders, board members, start-up's and brands to talk strategies and explore the role of non-profits and socially focused companies in today's society. In her spare time, Brady loves mixing her own eco-cleaning and beauty supplies, taking photos of people, traveling to random places, and is a soon-to-be certified Atma Yoga Teacher and Reiki Master.

DeKoven Ashley

DeKoven documents diverse fieldwork in the built environment. His advocacy, community organization and real estate development experience includes national and municipal policy, innovated design-build development as well as campaign and disaster-recovery fieldwork. For thrdPlace, his key management space includes business and product development as well as community engagement.

Christian Lachel

Christian Lachel is a Vice-President and Creative Director at BRC Imagination Arts. He designs innovative, environmentally responsible projects around the world – everything from award-winning World Expo Pavilions (Shanghai Expo 2010) to 21st century museum experiences (Museum of Liverpool) to regional development projects in Germany, China and the United States. He is the first LEED accredited professional in the themed entertainment business, having designed the first LEED attraction in the world in collaboration with McDonough + Partners (The Ford Rouge Factory Tour – Dearborn, Michigan).

Christian's signature philosophy of creating an emotional souvenir – a gift – for every guest has made him a sought-after speaker in the industry and a prolific writer for entertainment/museum/branding trade publications. He is dedicated to creating 21st century projects and attractions that combine immersive storytelling, digital connectivity and environmental integrity in order to produce happy people on a healthy planet.

Bricia Lopez

Bricia Lopez is co-owner of Guelaguetza, an authentic and traditional Oaxacan style restaurant located in the heart of Korea Town.  Guelaguetza routinely makes "Best Of" lists (including Best Mexican and Best Oaxacan), was featured on "The Martha Stewart Show" and has earned accolades in publications ranging from GQ to the New York Times. Most recently she was chosen one of LA Weekly's "Best of LA " in their annual People Issue. The "Sweet Bricia" cocktail made Pulitzer Prize-winning writer Jonathan Gold's 2011 55 Essential Cocktails list. She has participated in several food and spirits panels discussing authenticity in Mexican cuisine and mezcal's influence in mixology and in today's spirits market.  Bricia is currently working with GOT MILK on a summer Licuado campaign targeting the Hispanic market where she serves as a spokesperson mixing Oaxacan influenced ingredients with Milk for the perfect summer Licuado.  She is a founding member and sits on the board for The Taste of Mexico Association in Los Angeles.  She is also a founding member of the National American Alliance emerging leader program for the Los Angeles chapter.

Peter Bonfante

Peter Bonfante and his law partners bring years of major international law firm experience (Paul Hastings, Latham & Watkins, White & Case) to their boutique law firm, Bonfante Steinbeck Dentino. Together, the firm's lawyers combine their knowledge of corporate finance, capital markets, venture financing, intellectual property, technology transactions, complex tax issues and regulatory and privacy issues to serve as a single point of contact for their clients' legal matters.

Peter takes great pride in his social enterprise legal practice, working with both non-profit and cause-based, for-profit companies and social entrepreneurs. Peter recognizes that enterprises can be profitable and also drive positive social change and routinely supports his clients by designing appropriate legal structures that fit each client's purpose, which may include certified B Corporations, L3C's or traditional entities. Peter's 501(c)(3) clients, in particular, can attest to the importance of the firm's carful tax planning and IRS compliance counsel. Peter also counsels his clients on their cause-based marketing campaigns and assists commercial co-venturers with state registration and disclosure requirements. Peter shares his clients' commitments to making sustainable and meaningful changes in the communities that they serve and is proud to contribute legal acumen to their causes.

Shivani Siroya

Shivani is currently the CEO and Founder of InVenture. InVenture's vision is to provide a standardized global credit scoring for anyone with a mobile phone thereby revolutionizing the financial services sector in emerging markets.

She has a wide array of professional experiences in global health, microfinance, and investment banking. Prior to InVenture she worked health costing at UNFPA and Mergers & Acquisitions at Health Net and Citigroup.

She is a 2011 Echoing Green Fellow and 2011 Unreasonable Institute Fellow. She is also a blogger for the Huffington Post, and on the peer board of ReWork and the LA Chapter of Young Women Social Entrepreneurs. Shivani holds a M.P.H in Health Economics and International Policy from Columbia University and a B.A. in International Relations from Wesleyan University.

Carrie Norton

Carrie Norton is Founder and President of Green Business BASE CAMP, a global immersion training program and on-line education platform for early stage green business and clean tech entrepreneurs.  Carrie's broad expertise in sustainable business and entrepreneurship has evolved as strategic career choices allowed her to appreciate a range of perspectives, starting with her positions at Garage Technology Ventures and Idealab.  Most recently, Carrie served early-adopting clients such as Google, Sony, and British Telecom as a senior executive responsible for Market and Project Development in the commercial solar power industry.  Carrie is a Catto Fellow of the Aspen Institute, Class of 2010. She co-founded the Sustainable Business Council of Los Angeles, and her community leadership also includes work with Grid Alternatives, the Clean Economy Network, and Net Impact. An adjunct Faculty member at the Graziadio School of Management at Pepperdine University, Carrie earned an MBA from Thunderbird School of Global Management and a BA from Trinity University.  Carrie speaks frequently on topics related to innovation & entrepreneurship, clean tech, and triple bottom line investing.

Sean Arian

Sean Arian is founder and President of Eos Consulting, a consulting company focusing on the space where clean technologies, economic development and public policies intersect. For the past three years, Sean was the Director of Economic Development for the Mayor of Los Angeles. In that role he was responsible for advising the Mayor on his strategy to build the green economy in Los Angeles including the development of LA's Clean Technology Corridor and Cleantech LA, a partnership with the region's premier academic institutions. He also led the Mayor's team that implemented the Clean Trucks Program at the Port of Los Angeles, a policy that resulted in an 80% reduction in truck emissions while promoting the use of new clean transportation technologies.

Prior to joining the Mayor's Office, Sean worked as a consultant at McKinsey & Company, a global management consulting firm. A native of Los Angeles, Sean earned his J.D. from Columbia University School of Law, and a bachelor of arts from the University of California at Berkeley. Sean served as a Fulbright scholar in Buenos Aires, Argentina focusing on strengthening the rule of law, and as a Japan Foundation fellow in Yokohama, Japan. He is a member of the California Bar.

Betsy Densmore

Betsy Densmore is Founder and President of Academies for Social Entrepreneurship. Formerly an officer with the Social Enterprise Institute, she has worked with hundreds of non-profit organizations on how to grow mission-related earned income ventures and improve their business acumen. She is also a popular workshop leader on leadership and organization development.

Betsy is an entrepreneur herself, having founded and managed two hospitality businesses, an insurance agency and two nonprofit organizations.  Most recently, she worked for six years as a program leader at a global personal development organization. Her career has also included running a community foundation for ten years, managing an energy services social enterprise, serving as the Manager of Consumer and Community Affairs for a Fortune 500 retailer, and helping to manage a county social services department.

Daniel Villao

Daniel is currently the Director of the California Construction Academy at the UCLA Labor Center, where he is guiding research and analysis of issues facing the construction industry in the new green economy. He previously served as a council representative for the Los Angeles and Orange Counties Building and Construction Trades Council. Since 2008 Daniel has served as managing director of Intelligent Partnerships, a consulting group specializing in business development and labor management relations in the public and private sector. He remains focused on bringing diverse interest groups together in order to create policy on innovative green construction and creating long-term opportunities around the American Recovery and Reinvestment Act (ARRA).  In 2010 Secretary of Labor Hilda Solis appointed Daniel to the national Advisory Committee on Apprenticeship. He holds a BS, BA, and an MBA, and serves on a variety of boards and committees.

Griff Foxley

Griff recently completed his MBA in Sustainable Management from Presidio Graduate School in San Francisco. He is also head of Sales, Marketing and Operations of Lone Mountain Cattle Company, a family-run Fullblood Wagyu ranch producing exquisite, sustainably raised Fullblood Wagyu beef. His mission is and has been to learn the art, science and practice of sustainability in order to bring about more equitable and ecologically sound business practices and behavior. He strives to learn continually, in the hopes of inspiring people, challenging the status quo, usurping tired systems, promulgating progressive ideals and encouraging the construction of sustainable systems.

Catherine Geanuracos

Catherine Geanuracos is the founder of New Economy Campaigns.  A pro-social strategy consulting firm, New Economy Campaigns leverages technology, entertainment, and media to create global movements that respond to the most urgent social and political issues of our time.  Catherine has worked on progressive politics (MoveOn.org), climate change (Live Earth), childhood obesity (Power Rangers emPOWER), plastic pollution (TEDxGreatPacificGarbagePatch) motherhood and family policy (MomsRising.org) and girls' education (10×10).  She's a member of the advisory boards for Zimride/Carpool on Facebook, Social Media Week, the Los Angeles Alliance for a New Economy, BetaTraffic, and CicLAvia.

Gregory Wendt

Gregory Wendt is a Senior Wealth Advisor at Stakeholders Capital. Greg advises clients who want to align their wealth through investments that reflect their priorities and concerns for a better world. Greg is one of only a handful of Sustainable Investing experts in Southern California with over 19 years of experience as a financial advisor. Mr. Wendt is also the co-founder of the non-profit "Green Business Networking," a community of over 3,500 green business owners and professionals in Los Angeles and founder of the annual conference "LA Regional Green Economy Think Tank Day." A native of Southern California, Greg has lived in Santa Monica for 27 years.

Uyen Le

Uyen Le is the Research Director for the California Construction Academy (CCA), a project of the UCLA Labor Center. Uyen conducts research, advises stakeholders, and develops programs on topics related to green jobs, energy efficiency retrofits, apprenticeships, and project labor agreements (PLAs).  Her most recent report analyzes the workforce implications and impacts of "deep green" comprehensive energy efficiency retrofits as compared to basic weatherization. Uyen is also a research affiliate at the Community Innovators Lab (CoLab) at the Massachusetts Institute of Technology (MIT).

Prior to working with the CCA and the CoLab, Uyen had four years of experience working with Vietnamese American communities on community-based planning, economic development, and housing advocacy. Uyen worked in the Gulf Coast after Hurricane Katrina as a Dan Than fellow for the National Alliance of Vietnamese American Service Agencies (NAVASA). Following her fellowship, Uyen continued to provide consulting services to Gulf Coast communities in the areas of market analysis, industry analysis, and small business development. Uyen graduated from the Massachusetts Institute of Technology (MIT) with a Masters degree in city planning, and from the University of California, Berkeley, with a Bachelors degree in Political Science.

David Levy

David is currently working as VP, Strategy and Development for PAX Scientific. PAX Scientific is an engineering research and product design firm. Their understanding of natural fluid flow allows them to design industrial equipment and other technologies that are highly efficient and innovative. They then license these designs to manufacturers in a variety of industries. Previously he was a Summer Associate at Goldman Sachs Private Wealth Management. Board President and Co-Founder at Young Progressive Majority and Owner at Threshold Music LLC.

Karen Levanthal

Karen Levanthal is the Founder & CEO of Social Enterprise Rising, which helps socially responsible start ups grow a customer base by connecting them with citizens and business partners who care. She is also the Director of the Tarjan Center Service Inclusion Project (TCSIP) and she sees her role as Catalyst, Community Organizer, and Insight Generator. The Tarjan Center Service Inclusion Project, through grantmaking, coalition development, evaluation, and training and technical assistance, creates communities where everyone can serve. TCSIP has successfully delivered on $1.75 million in grants and contracts related to the inclusion of individuals with disabilities in service and volunteerism.  

Karen holds an M.S. in Community Development from the University of California at Davis and a B.A. in Psychology from the University of Rochester. She is an AmeriCorps*VISTA alumnus and former AmeriCorps outreach consultant. She has a background in training and program management. The Service Inclusion Project combines some of her major interests, including: inclusive communities, public service, and the collaborative process. In her off time, she is a creative writer and fitness enthusiast.

Alex Lightman

Alex Lightman is an author, entrepreneur, and futurist, who has made significant contributions to the adoption of IPv6, served as CTO of the United Nations' Intergovernmental Renewable Energy Organization, and has authored several books on technology and society. Alex served as Executive Director of Humanity+ from August 2009 until July 2010, and writes extensively for h+ magazine. He is a director of Fortune Nest Corporation (Bahrain, Beijing and Beverly Hills, CA) and of Inova Technology.

He is an award-winning educator, an inventor with several US patents issued or pending and the author of over 800,000 words, including 12 articles in h+ magazine, and Brave New Unwired World: The Digital Big Bang and The Infinite Internet, the first book on 4G wireless. He has advised NATO, the US Department of Defense, and a number of governments on Internet Protocol version 6, the 128-bit successor to the current Internet, IPv4. Alex studied Civil and Environmental Engineering, graduated from the Massachusetts Institute of Technology in 1983 (Course I-A), and attended graduate school at Harvard's Kennedy School of Government.

Valerie Velazquez

Valerie has worked in the non-profit field in the areas of community and youth development for 6 years. She has also worked as a free lance writer focusing on arts & music. Recently she began an M.A. program in Social Entrepreneurship. She currently works as a Project Associate for Synergies in Sync/iWe (a social entrepreneurship capacity building org) which involves consulting, identifying talent and developing blog content AND developing an idea to grow a network of activists and artists that will bring media and arts resources to marginalized communities worldwide. She also travels to Haiti to work on a project on photography, visual arts, and writing therapy with teen girls.

Michael Polier

Michael has spent the last 10 years working in Film, Television & New Media.  As an Assistant Editor he worked on such films as Iron Man I & II, Couples Retreat, and Cowboys & Aliens.  He edited the web series "Satacracy 88″ which won an Emmy for Outstanding Broadband Program and was nominated the following year.  He produced the feature length film "Debating Robert Lee" and, most recently, the short film "Stupid Questions."  He is currently bringing all of his knowledge and expertise to The Audition Studio. The Audition Studio is a luxury, top of the line facility equipped with professional gear. He hopes to use his time, money and influence to positively impact our world by working within the following fields: Green Energy, Entertainment, International Banking/Finance, Particle Science and more.

Suzanne O' Brien

Suzanne O' Brien is Founder and Executive Director of the Foundation for African Leadership in Business. The Foundation for African Leadership in Business offers fellowships to African citizens for completion of an International MBA. Suzanne graduated cum laude from Iowa State University and holds an International MBA degree from IE Business School.  She has worked in international higher education for four years, gaining experience in partnership development, working with universities throughout the U.S., the Asia Pacific region and Europe.

Andy Sternberg

Andy Sternberg is a digital strategist and online journalist with more than a decade's experience directing multimedia content programs, online marketing, and social media campaigns. He currently works as a digital media consultant both independently and with the support of top boutique agencies. Recent clients include Google, Fundly, and a partnership between Waze and KABC. Andy is associate editor for the top Los Angeles cityblog, LAist and also blogs for KCET, the largest independent public television station in the U.S. Andy received a Master's Degree in Online Journalism from USC Annenberg in 2007. While working toward his Master's, Andy spent weekends as a content producer for Yahoo! News and blogged about local news and media issues for LAist. As VP of Digital for Live Earth, he built global campaigns to raise awareness of the most critical environmental issues of our times, coordinating content and social media strategies and developing messaging for corporate and nonprofit partners as well as artists and celebrity spokespeople.

Vikram Jadhav

Vikram is the Managing Director of Crux Objectives a full-service consulting firm providing strategy consulting, capacity building, and technical assistance to for-profit, non-profit, government, community based and philanthropic organizations.  With over ten years of professional experience, Crux Objectives offers expertise and innovation in designing, implementing, evaluating and sustaining progress within organizations working within the economic, social, and environmental sectors.  He has diverse project experience in organizational strategy, management consulting, and financial analysis.

Doug Campbell

Doug Campbell is Founder of Syyn Labs which was formed in 2008 by a group of creative engineers who twist together art and technology. We find fun solutions to unique challenges and build interactive installations that encourage strangers to play together. He is also the Co-Founder of Mindshare, a monthly event that bring a ~400 diverse people together for a night of inspiration and interaction. The cornerstone of the night is a curated program of short, equally diverse presentations. There is food, and open bar and always new creations from the great brains of Mindshare Labs; they showcase projects that encourage social engagement and make people consider their relationship with technology, and each other. He is also the Co-founder of ProjectFresh centered around building community, sharing inspiring ideas, showcasing fascinating characters, raising awareness for global issues, and celebrating what it means to be alive.

Chris Ko

Chris Ko is an Program Officer at the United Way of Greater Los Angeles. Additionally, Chris Ko worked for Gina Airey Consulting and the Center for Nonprofit Management. Chris received his B.A. in Urban Studies from the University of Pennsylvania and is Phi Betta Kappa.

He is passionate about ideas to take the energy and compassion of direct service voluntarism (soup kitchens, makeovers, etc.) to support permanent housing outcomes for the homeless (volunteers can do more than hand out sandwiches).

Christine Hanson

Christine Hanson is Owner / Master Chocolatier of AF2 Chocolatiers, LLC, a chocolate confectionary specializing in handmade, bite-size chocolate fudge confections and the home of auntie fruf's aahsome fudge. Inspired from memories of a childhood treat, and after years of traveling, tasting, and testing – all in the quest for the finest chocolate experience, Hanson became a master chocolatier and launched the business in 2009.

Hanson is also the owner/principal of CRH Communication Management. With 20+ years experience impacting the visibility and performance of diverse organizations, she delivers expert consulting, strategic planning, creative development, and adept leadership in the areas of public relations, marketing, community and public affairs, media relations, and corporate identity. Her client base has included small businesses, entrepreneurs, nonprofit agencies, educational institutions, and membership associations. Previously she was Corporate Vice President and Head of Corporate Communications and Public Affairs for MCA/Universal Studios and served as Director, External Communications and Media Relations, Marketing & Communications Department, for Art Center College of Design in Pasadena, CA. Christine received a Bachelor of Science, Management from Pepperdine University.

Hanson now combines her expertise to provide consulting services to designers and food-based entrepreneurs, while at the same time creating award-winning handmade, bite-sized chocolate and chocolate fudge candies and confections.

Alex Sasayama

Alex Sasayama is a Public Affairs and Communications Advisor for NeighborWorks America. He is responsible for helping to tell the story of NeighborWorks and its network of 235 independent, community-based nonprofit organizations. Previously, Alex was a consultant for NeighborWorks helping to coordinate foreclosure intervention efforts throughout California. He developed and managed strategic partnerships, represented the organization in coalitions and networks, built capacity of foreclosure counselors and counseling agencies, conducted borrower outreach through events, and addressed the explosion of foreclosure rescue scams. Alex has over ten years of experience in community development including work as a homeownership counselor and educator in the San Francisco Bay Area at the Unity Council and the Mission Economic Development Agency. He holds a Bachelor of Arts in Community Development/Documentary Filmmaking from Hampshire College in Amherst, MA.

Alex Richmond

After graduating from Marymount Manhattan College in 2007 with a degree in Political Science, Alex spent over a year traveling the country as a field organizer working for Hillary Clinton's Presidential campaign. After the campaign he moved back to Los Angeles where continued his career in campaign politics, managing an LA City Council race and an Independent campaign for US Congress. Additionally, Alex volunteered as a contributor for a local voter guide that engaged young people to participate in local politics. Alex is passionate about voter participation and is currently the executive director of Children's Neurobiological Solutions. CNS Foundation is a 501c3 non profit that funds and facilitates scientific research that focuses on making brain repair and regeneration a reality. Unlike many non-profits, CNS is not focused on a specific condition; it is our goal to help scientists find the tools to treat and cure all childhood neurological disorders.
Partners & Sponsors
Media Lab Partners & Sponsors
Hub LA Team
Elizabeth Stewart, Co-Founder and CEO
For the last ten years, Elizabeth has worked on environmental and social sustainability, with a particular emphasis on water, energy, and social enterprise within an urban context. Prior to founding Hub Los Angeles, she started CAUSEmopolis, a boutique consulting firm to enhance urban places worldwide. She has worked globally in Sub-Saharan Africa and South America on poverty reduction and women's empowerment issues.
Domestically, she has focused on sustainable economic development, analyzing the impact of green manufacturing and green building trends on jobs, small business, and urban sustainability in Los Angeles and Washington DC. Elizabeth holds an MA in Urban Planning from the University of California Los Angeles, where she co-founded the Graduate Leaders in Sustainability Certificate program and was one of the first professionals to graduate with the recognition. Her strengths lie in community development, cross-disciplinary thinking, and business strategy. She is proud to serve on the board of Liberty Hill Foundation, loves to travel and cook, and get lost in new places.
Julie Lebedev, Managing Director, Media Lab at Hub LA
Born in LA and raised in Moscow, Julie returned home to pursue a career in the film industry; since finishing her degree at USC, Julie has held positions at Participant Media and William Morris Agency. In 2009, Julie established Code Red, a feature film production company, producing independent films such as The Good Doctor and Honour. Looking for a physical space to headquarter her company, Julie developed the unique idea to build a workspace that fostered inspiration and created opportunities for meaningful content production. Under her direction, the Media Lab was designed and built to maximize connection and collaboration between the entertainment industry and entrepreneurial changemakers. She loves dogs with smooshed faces; she lives with a pug named Lola and a French bulldog named Bijou.
Arianne Edmonds, Community Curator
Angel Williams, Events Director
Born and raised in Baltimore, Maryland, Angel is a passionate independent writer/director. While a visual art student at the University of Maryland, her short films were exhibited at the Baltimore Museum of Art and AMC Theatres. After college she worked in television for Discovery Communications before winning the coveted Lumiere Scholarship to attend Columbia College Chicago's MFA program for cinema directing. Her short film, The Christmas Tree, won numerous prizes and screened in festivals both domestically and internationally. The film also garnered attention from Participant Media, a film production company committed to social responsibility. For Participant, Williams directed PSA's for social action campaigns for the feature films Middle of Nowhere and Snitch. Prior to joining the Hub team Angel worked with the non-profit arts organization Film Independent as the Marketing Coordinator for their Los Angeles Film Festival. In addition to filmmaking Angel also has a passion for teaching and has taught film at the high school and undergraduate levels. Angel was recently selected as one of 30 emerging filmmakers for Project Involve and is currently developing her first feature length script.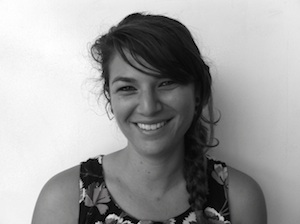 Helen Grossman, Digital Content Curator
As Digital Content Curator, Helen thinks in hashtags. She is responsible for the Hub LA social media accounts, blog content, newsletters, and publicity requests. Living proof that sometimes jobs can come out of internships, Helen began her journey as a Hub LA summer fellow. Before that, she worked as a field organizer for a nonprofit advocacy group dedicated to resolving the Israeli-Palestinian conflict. She graduated from Carleton College in Northfield, Minnesota with a BA in English.
Advisors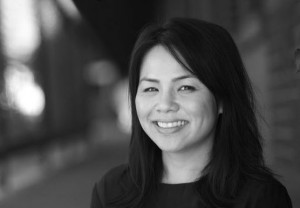 Ann Le, Founding COO
Ann joined the Hub because she wants to be a part of leading the Impact Economy in Los Angeles and also because the breakfast burritos across the street are amazing.
Prior to the Hub, Ann worked in the Universal Pictures International Production Group upon completion of the Universal Pictures Leadership Program. She has produced a number of shorts including an award-winning web series and has written a cookbook. Ann previously was Vice-President of Sales and Trading at a Banc of America Securities/Merrill Lynch and has worked on the trading floors and M&A groups in London, San Francisco, New York and Los Angeles.
Ann received her MBA from the UCLA Anderson School of Management and while there worked on creating the Leaders in Sustainability inter-disciplinary graduate program with Elizabeth Stewart. Ann has a B.A in Economics from UC Berkeley. She was a 2010 Film Independent Project: Involve Fellow and sits on the Boards of the Garden School Foundation and Clockshop. Ann has a garden in Silver Lake and skateboards around town when no one's looking.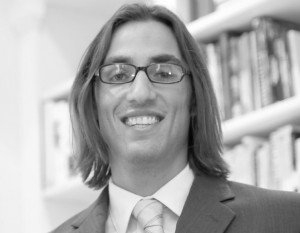 Eric Rassman, Board of Directors
Eric began work in a Los Angeles-based angel investing group focusing on the biotech and medical space, where he co-founded two companies and held executive positions in two other portfolio companies. Applying this knowledge to the social sector, he volunteered in Nepal running a 30-child orphanage and acted as a business consultant and embassy spokesman to an international NGO while crafting policy reform with the government. Since Nepal, Eric got his MBA at UCLA Anderson / London Business School, acted as an Executive Consultant for non-profit organizations, and worked within the Social Entrepreneurship group of SustainAbility, Ltd., a Corporate Social Responsibility (CSR) firm consulting with Fortune 500 companies. As a social entrepreneur, Eric lived in West Africa and developed and implemented corporate and investment strategy for Ikatu International, a hybrid for-profit/non-profit solving youth development issues through the private sector. Currently, Eric is developing social financing vehicles that blend money, community, and personal development for greater returns and acting as a Board Member at Hub LA.
Nick Kislinger, Co-Founder
Nick has served the State of California as Chief of Staff to California's State Secretary of Education. During his service Nick oversaw K-20 public private education partnerships, managed the Governor's Digital Education Initiative and served as a member of California's Race to the Top application committee responsible for creating The California Office to Reform Education. Nick also worked at Pegasus Capital Advisors as Chief of Staff to Bonnie Reiss. Before joining Pegasus, Nick served as a Coro Fellow in St Louis, Missouri consulting with local public and private organizations on a variety of strategic projects. He earned a BA from Pitzer College in Organizational Ecology studying the interiors and exteriors of organizations, economies, and people.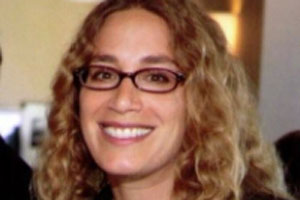 Fran Seegull
Managing Director Investments, Impact Assets
Fran Seegull is Managing Director of Investments at ImpactAssets—a non-profit investment firm seeking to increase the flow of capital to impact investing. She oversees product development and manages a suite of products including the Global Sustainable Agriculture and Microfinance Plus notes. Seegull also heads investment management for The Giving Fund—a $70 million impact investing donor advised fund.
Previously, Seegull was Managing Director and COO of Funk Ventures, a venture capital and acceleration firm investing in clean technology, sustainability and medical technologies.
Seegull has consulted to a range of purpose-driven companies including National Geographic, NPR and many family foundations. She served as VP of Business Development at Novica, a venture-backed social enterprise offering artisanal products from Asia, Africa and Latin America.
Seegull has a BS in Economics from Barnard/Columbia and an MBA from Harvard. Seegull is board director of the Barbara Lee Family Foundation and is Senior Fellow at the Society & Business Lab at USC's Marshall School of Business.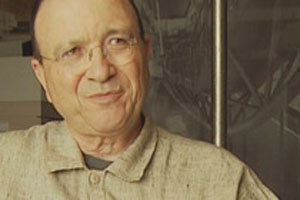 Michael Rotondi
Founder & Principal, Roto Architects
Michael Rotondi is the principal at RoTo Architects and is responsible for all aspects of project design and delivery. He is recognized as an innovative architect/educator and has practiced and taught architecture for 30 years. He was a founding partner of Morphosis, (1975-1991) and is now at RoTo Architects (1991-present). He was a co-founder and for ten years (1987-1997) the Director of the Southern California Institute of Architecture (SCI-Arc), where he teaches and is on the Board of Directors.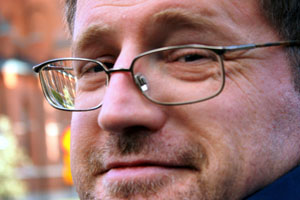 Shawn Landres
Co-founder, CEO & Director of Research, Jumpstart
Shawn Landres (@shawnlandres) is an entrepreneur, writer, and network curator looking for the common good at the intersection of innovation, learning, and global bridge building. He is cofounder & CEO of Jumpstart (jewishjumpstart.org, @jmpstrt), a research & design laboratory that provides visionary philanthropic & nonprofit leaders of Jewish and interreligious causes the perspective and connections they need to achieve impact, build stronger communities, and transform the world.
Shawn has more than two decades of experience in academic and third sector leadership, network building, and organizational development, including projects funded by the U.S. State Department and the British government. His interest in social entrepreneurship dates back to his 1993 service as a White House Intern in the Clinton Administration's Reinventing Government initiative.
A graduate of Columbia, UC Santa Barbara, and Oxford, and an internationally published researcher and editor (including 4 books), Shawn has focused much of his work, first inside and now outside the academy, on creating conversations about matters of intellectual, political, and moral urgency. Shawn and his wife Zuzana Riemer Landres live in Santa Monica with their two young daughters.
Aram Nadjarian
Managing Partner, Mozaic Media and Communications
Aram Nadjarian is a distinguished international relations influencer in the environmental policy and sustainability sectors, an award-winning producer and public affairs strategist with over a decade of experience with local, national and international organizations. Aram most recently served as a Senior Advisor to California Environmental Protection Agency (EPA) Secretary Linda Adams as well as Environmental Policy Advisor to California Governor Arnold Schwarzenegger. During his tenure with the state of California, Aram aided in the development and implementation of AB 32, the Global Warming Solutions Act of 2006. His work led him to coordinate and represent the official California delegation in Copenhagen, Denmark, and Cancun, Mexico, to participate in the United Nations Framework on Climate Change negotiations on global emission reduction strategies each year.
Aram serves on the boards of KidsTalk Foundation as well as the Los Angeles Junior Chamber of Commerce and the Burbank City Federal Credit Union. Aram holds a Bachelor's Degree in Political Science and Urban Studies from Loyola Marymount University, a Master's Degree in International Relations and Environmental Policy from the University of Sussex in England and an Executive Session Certificate in Situational Awareness & Intergovernmental Communication from Harvard University's Kennedy School of Government.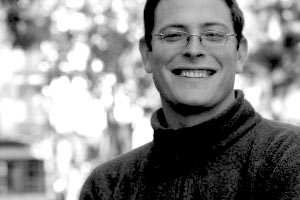 Tim Freundlich
President, Mission Hub, LLC and President, Impact Assets
Tim is a long-time innovator in new financial instruments in the social enterprise sector, which he now applies as the head of ImpactAssets. He has served in a number of capacities at Calvert Foundation over the last fourteen years, including his current role as special consultant. While there, he conceived of and launched the Giving Fund-the impact investment-based donor advised fund. He was also instrumental in building the $225 million Calvert Community Investment Note with more than $750 million invested into 300-plus nonprofits and for profits globally. He also helped to launch Community Investment Partners, an analysis and asset administration business for community development and social enterprise investment.
He co-founded and serves as managing partner for Good Capital that, in addition to its flagship Social Enterprise Expansion Fund LP, has two operating spin outs. These include the 2,000 person annual Social Capital Markets (SOCAP) conferences in San Francisco and Europe; and Hub Bay Area, a co-working, meeting and community space serving approximately 1000 social innovators. Additionally, he serves on the steering committee of Hub North America. He received a Bachelor of Arts from Wesleyan University and a Master of Business Administration from the University of San Francisco. Tim and his wife Julie live in San Francisco with their sons Milo and Gus.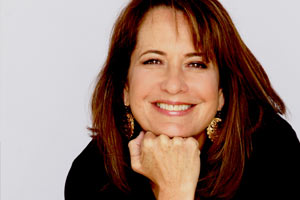 Gina Anastasi
Founder and President, Gina Anastasi, Inc.
Gina is President of Gina Anastasi, Inc., which provides advisory services to companies at all stages of development. She works with organizations to drive profits, and with individuals to develop their strengths and leadership roles within an organization.
Gina has broad experience in growing and operating successful companies with over 25 years experience creating financial results and establishing strong organizations and cultures through leadership, communication and teamwork.
During her 6 years as COO at Rent.com, she led the company through a major restructuring and growth of revenue from $2MM to $60MM. Rent.com is still is the #1 rental site in the US. Rent was acquired by eBay for $435MM.
At Oasis Residential, a NYSE REIT with 13,000 apartments and 550 employees, she successfully led a major internal cultural and external marketing repositioning. Oasis was acquired for $1B.
At Southmark Pacific, a RE development company, Gina was instrumental in growing the company from $25MM in assets to $850MM in less than 6 years.
Gina served 8 years on the Board of Directors of WISE Senior Services, and was a Fulfillment Fund mentor for 5 years. She holds an Interdepartmental BA from Stanford University and a Masters in Spiritual Psychology.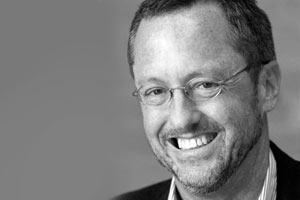 Jon Funk
President, Ocean Road Partners
Prior to the founding of Ocean Road Partners, he was a professional venture capitalist for over 20 years, and directed first-round investments in numerous startups, including LA-area successes Sandpiper Networks (acquired for $630 million in 2000), Rent.com (acquired for $430m 2004) and Shopzilla (acquired for $560M in 2005).
Jon is an Supporting Professor of Entrepreneurship at Pepperdine University, serves on several academic and community Boards, and was inducted into the Los Angeles Venture Association Hall of Fame in 2012.
He's a devoted Cal alum, proud Georgetown, Michigan and Penn parent, and a student of surfing, math, history and guitar, with continual need for improvement in all.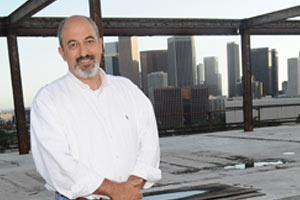 Yuval Bar-Zemer
Principal, Linear City Development LLC
Mr. Bar-Zemer has dedicated his professional career to Real Estate development since 1987. Originally a co-founder of Dekel Construction & Development Mr. Bar-Zemer has focused his experience in the areas of Construction management, project planning and design and corporate team development.
In 1997 Mr. Bar-Zemer joined CIM Group LLC in the capacity of Vice president of Construction. During this time Mr. Bar-Zemer was responsible for coordinating the design team efforts, preparing construction cost estimates, negotiate construction contracts, oversea construction progress and coordinate tenant Improvements.
In December of 2002 Mr. Bar-Zemer has joined efforts with Leonard Hill to create Linear City Development LLC, A Real Estate Development Company that focuses on the revitalization of Downtown Los Angeles. The company has acquired a number of properties in the "Artist Loft district" and to date has completed the largest Loft condominium conversion in Artist district of downtown Los Angeles. The projects that Linear City completed won numerous awards and have caused a significant transformation of the surrounding area.
Mr. Bar-Zemer is a director and a founding member of The IFR (http://www.ifrglobal.org ) as well a member of the planning committee of the NCF (http://www.newcitiesfoundation.org). Mr. Bar-Zemer is a board member at LARABA (Los Angeles River Artist & Business Association as well as a board member and president of the Biscuit Lofts home owner Association.
John E. Kobara
Executive VP and Chief Operating Officer, California Community Foundation
In 2008, John was appointed Executive VP and Chief Operating Officer for CCF. He is responsible for all of the development, marketing, grantmaking, civic engagement, and donor relations functions for the 48th largest foundation in the nation started in 1915, and with more than $1 billion in assets.
For more than thirty five years, John has been leading and managing diverse and complex non-profit and for-profit organizations and regards himself as a social entrepreneur who specializes in cause marketing and social advocacy. Prior to his appointment at CCF, John was CEO of the CK12 Foundation, a nonprofit technology startup that provides no-cost textbooks to K-12 market. He also served as President/CEO of Big Brothers Big Sisters of Greater Los Angeles , Senior VP of Online Higher Education for Sylvan Learning Systems Inc, President/CEO of OnlineLearning.net, Vice Chancellor of External Affairs at UCLA, Executive Director of the UCLA Alumni Association, and Vice President and General Manager of Falcon Cable TV.
John has given hundreds of workshops and presentations for Fortune 500 corporations, universities, professional associations, non-profits, and community organizations all over the world. He speaks on career and life development, pursuit of passion, philanthropy, and mentoring and networking (@johnkobara.com).
In 2010 John was honored for distinguished public service with Coro of Southern California's Crystal Eagle award. He received the 2007 City of Angels award from Los Angeles Mayor Antonio Villaraigosa for his service on behalf of children and families. He was a Coro Fellow in LA and earned degrees from UCLA, USC, and Occidental College.
Amir Tehrani
Co-Founder, Conrad Asher Licensing Group, Inc.
Mr. Tehrani spent several years in management consulting for Deloitte Consulting working with senior executives in Fortune 100 companies in a variety of industries. Subsequently, he founded Conrad Asher Licensing Group, Inc., a Los Angeles-based sports apparel company, and Coleman Living, a licensee for the Coleman Company.
Mr. Tehrani is very passionate about fostering and building entrepreneurial communities and has a long track record of doing so. He also serves on Boards of non-profits such as The Legacy Foundation, The Riordan Programs at UCLA, and The Anderson School Alumni Board.
He has also served as a US Delegate to the G20Y Summit and was Co-Chair of the G8Y Summit in Washington DC and is involved in numerous global entrepreneurial initiatives. Mr. Tehrani has hosted many events with President Clinton on behalf of the Clinton Foundations Global Initiatives. Mr. Tehrani also worked closely with the White House to co-found National Entrepreneurs Day, to celebrate and recognize entrepreneurs around the country. He is dedicated to the work these organizations do and has a long track record of involvement with these groups.
Mr. Tehrani has been written about by Keith Ferrazzi in his New York Times Best Selling book "Who's Got Your Back," and most recently featured in "The Sleeping Giant" by Ken McElroy, a collaborative work about influential and successful Entrepreneurs.
Mr. Tehrani completed his undergraduate degree from UC Irvine in Economics, Management, and Computer Science. He completed his MBA from The Anderson School at UCLA.
Trevor Neilson
Co-Founder & President, Global Philanthropy Group
Trevor Neilson is president of Global Philanthropy Group, which he co-founded in 2006. He works at the highest levels of business, government and philanthropy, and has served as an advisor to many leaders. Among them are Bill Gates, President Bill Clinton, Bono, Sir Richard Branson, Howard Buffett, Madonna and Shakira.
He has been involved in the creation and implementation of many of the world's most respected philanthropic initiatives and has extensive experience addressing global and domestic crises including disease, poverty, education, child welfare, conflict, refugees, emergency relief and the environment. He helped create Bono's Debt, AIDS, Trade, Africa (DATA) organization, now called "the ONE campaign," and continues to serve on its policy board. He was executive director of the Global Business Coalition (GBC), which was created with investments from Bill Gates, George Soros and Ted Turner.
He is also an active investor in and advisor of funds and companies including MBGlobal, Enviroboard, Amplify, Hint Water, Goodchime, Crosscut Ventures and Roozt. He was a member of the Council on Foreign Relations, and serves on the advisory boards of the Desmond Tutu Peace Foundation, the Wikimedia Foundation, the Massachusetts General Hospital Center for Global Health, and the Genocide Intervention Network. He was named a Young Global Leader by the World Economic Forum and is an active member of the Clinton Global Initiative. Neilson attended Washington State University, and served as a Visiting Practitioner at the Georgetown University Center for Public and Non-profit Leadership.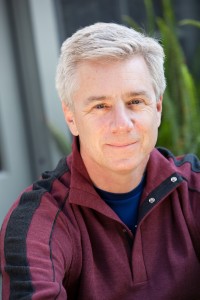 Adlai Wertman
Professor of Clinical Management & Organization and Clinical Education, University of Southern California
Mr. Wertman originated and spearheads the USC Marshall School of Business' efforts in the growing fields of social entrepreneurship, social enterprise, and corporate social responsibility. He is also the Founding Director of the Society and Business Lab at Marshall, a center focused on using business models to address global social, environmental, and health challenges.
Prior to joining the faculty at Marshall, Adlai spent seven years as President and CEO of Chrysalis – the only non-profit in Los Angeles devoted solely to helping homeless change their lives through employment. As part of its award-winning program, Chrysalis ran one of the larger social enterprises in the country (Chrysalis Enterprises) with annual revenues over $4.5 million and employing nearly 1,000 clients each year. Prior to Chrysalis, Adlai spent 18 years as an investment banker.
Adlai is a Senior Fellow at the UCLA School of Public Policy where he spent three years as a Lecturer teaching non-profit management, fundraising, finance and social enterprise to Masters in Social Welfare candidates. Adlai is also a Wexner Heritage Fellow and a Senior Fellow at the USC Center for Religion and Civic Culture. He is also the subject of a UCLA published case study. Adlai is a recipient of the USC Mellon Award for Mentoring Undergraduate Students and a nominee for the Steven Sample Mentoring Award, and a member of the USC Torch and Tassel Chapter of the Mortar Board.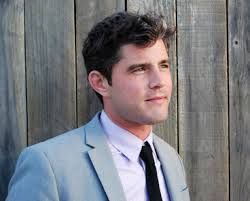 Brenden McEneaney
Green Building Program Advisor, City of Santa Monica
Brenden McEneaney is the Green Building Program Advisor for the City of Santa Monica. In this role, he is responsible for overseeing the green building code requirements for new construction in the city. He also oversees sustainable performance for City construction projects. Brenden coordinates education and outreach efforts, both for City staff and for residents, to increase awareness of green building design and construction strategies.
Brenden is Board Chair of the USGBC-Los Angeles Chapter. He has a degree in Environmental Engineering from Yale University and a Master's degree in Industrial Environmental Management from the Yale School of Forestry and Environmental Studies. He is a LEED Accredited Professional with the USGBC. Before coming to the City of Santa Monica, Brenden managed operations for the largest retailer of green building finish materials in Southern California.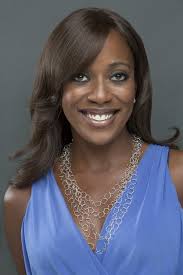 Liz Jenkins
Vice President, Corporate Development, Media Rights Capital
Liz Jenkins is head of the MRC's strategic efforts, overseeing the studio's greenlight and distribution strategies across both the film and television platforms as well as the joint distribution venture between MRC and Universal Pictures. Liz has a hand in the studio's foreign sales efforts, long range business planning, and capital management. Additionally, she works closely with co-CEO's Asif Satchu and Modi Wiczyk on identifying strategic partnerships, distribution arrangements and other growth opportunities. Liz was integral in creating a strategic partnership with Netflix, identifying MRC as uniquely positioned to explore Netflix as an alternate distribution outlet for premium content. Her foresight in establishing the relationship between MRC and Netflix led to the historic original content distribution deal for MRC's "House of Cards", from Director and Executive Producer David Fincher and two-time Academy Award winner Kevin Spacey.
Prior to joining MRC, Liz worked at Credit Suisse in the Media and Telecom Investment Banking Group as well as McKinsey & Company where she served a variety of media and financial services clients. She began her career in finance at General Electric. Liz earned a Bachelor's Degree in Economics from Stanford University and received her MBA from The Wharton School. Liz serves as Vice Chairman of the Board of Children Uniting Nations, a not-for-profit organization bringing attention to the plight of at-risk and foster youth.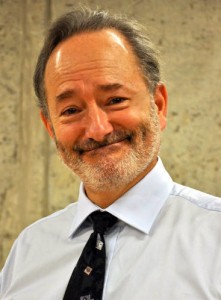 Peter Samuelson
Co-Founder & President, First Star
Peter Samuelson has been described as a "serial pro-social entrepreneur". In 1983, inspired by a little boy battling an inoperable brain tumor, Peter conceived of the Starlight Children's Foundation—an international charity dedicated to granting wishes for seriously ill children www.starlight.org. Starlight has grown to offer eight core psycho-social programs, each restoring some of the laughter, happiness and self-esteem that serious illness takes away from kids and those who love them.
As parents and healthcare providers confirmed the positive psychological and often medical impact of Starlight programming, in 1990 Peter brought together leaders including Steven Spielberg and General Norman Schwarzkopf to create Starbright World www.starbrightworld.org an online social network to educate, encourage and empower children to cope with the medical, emotional and social challenges of their illness. In 2005, Starlight and Starbright World completed a formal merger and became the Starlight Children's Foundation, with offices throughout Australia, Canada, The United Kingdom, Japan and across the United States. Starlight now has a combined operating budget of $50 million and serves over 5 million children annually. Since inception, Starlight has raised and deployed internationally over $1 billion and served 60 million seriously ill children.
In 1999, Peter co-founded with Sherry Quirk, First Star www.firststar.org, a separate national 501(c)(3) charity headquartered in Washington, D.C. that works to improve the public health, safety, and family life of America's abused and neglected children. With Peter as President, First Star provides "top-down" systemic leadership to provide quality and compassionate care for children within the child welfare system, basic civil and legal rights for every child and safe, stable and permanent homes for all children. First Star's program to create permanent residential high schools for Foster Children on university campuses nation-wide began at UCLA in 2011, and has thus far replicated to the University of Rhode Island and George Washington University in the District of Columbia. Negotiations are underway to expand to campuses in Northern California, Illinois and Connecticut.
In 2008, Peter founded EDAR, "Everyone Deserves A Roof" www.EDAR.org to develop and widely distribute through established service agencies a mobile single-user homeless shelter on wheels. EDARs cost $500 each and so far 300 homeless clients use them nightly.
Peter is a graduate of Cambridge University with a Masters in English Literature and the fourth of five family generations employed in the film industry. After serving as production manager on films such as The Return of the Pink Panther, he emigrated from England to Los Angeles and produced Revenge of the Nerds, Tom & Viv, Wilde, Arlington Road and 20 other films. Peter served on the founding Board of Participant Media Inc., Jeff Skoll's pro-social media company.
In 2012 and 2013, Peter Samuelson was the first Managing Director of the Media Institute for Social Change at the University of Southern California.
Lance Weiler
Storyteller, Entrepreneur, Thought Leader
Always interested in experimenting with new ways to tell stories and engage audiences, Lance has designed experiences that have reached millions of people via theaters, mobile devices and online. In recognition of these storytelling innovations, BUSINESSWEEK named Lance "One of the 18 Who Changed Hollywood." An alumni of the Sundance Screenwriting Lab, Lance is recognized as a pioneer because of the way he mixes storytelling and technology. WIRED magazine named him "one of 25 people helping to re-invent entertainment and change the face of Hollywood."
Lance sits on two World Economic Forum steering committees; one focused on the Future of Content Creation and the other examines the role of Digital Media in Shaping Culture & Governance. GOOD magazine recently named Lance one of 100 people pushing the world forward in 2013. In 2012, Lance co-founded Reboot Stories, a company focused on harnessing storytelling, game mechanics, technology and design science to from an innovation engine for digital literacy, cross-generational learning and social change. Lance teaches at Columbia University on the art, craft, and business of storytelling and is currently working on a trilogy of participatory storytelling projects centered on digital literacy and cross-generational learning.