While visiting Israel last month, I had the privilege of visiting and meeting with the team of The Hub Tel Aviv.  Upon first stepping into the Hub Tel Aviv, their founder Boaz greeted me warmly, offering me something to eat, something to drink.
Immediately, Boaz escorted me to the balcony, and he showed me the spectacular location of Hub Tel Aviv.  I looked out, and saw an expanse of Tel Aviv skyline.  The patio was open-aired, with plants along its walls.
Immediately inside was a posting of all the social innovators occupying the Hub Tel Aviv space.  Every Hub I have attended has this feature, and it adds an impressive and inspiring quality to the visit.  If you were ever wondering if worldchangers really did exist, you now can see their faces, and learn a bit about their backgrounds.
Walking into the actual workspace, I saw desks, and outlets, and blackboards.  Simple features.  The kinds of features one needs to get real work done.  I said hello to a couple women working at Hub Tel Aviv; they were building a game, I understood, likely one to encourage social innovation.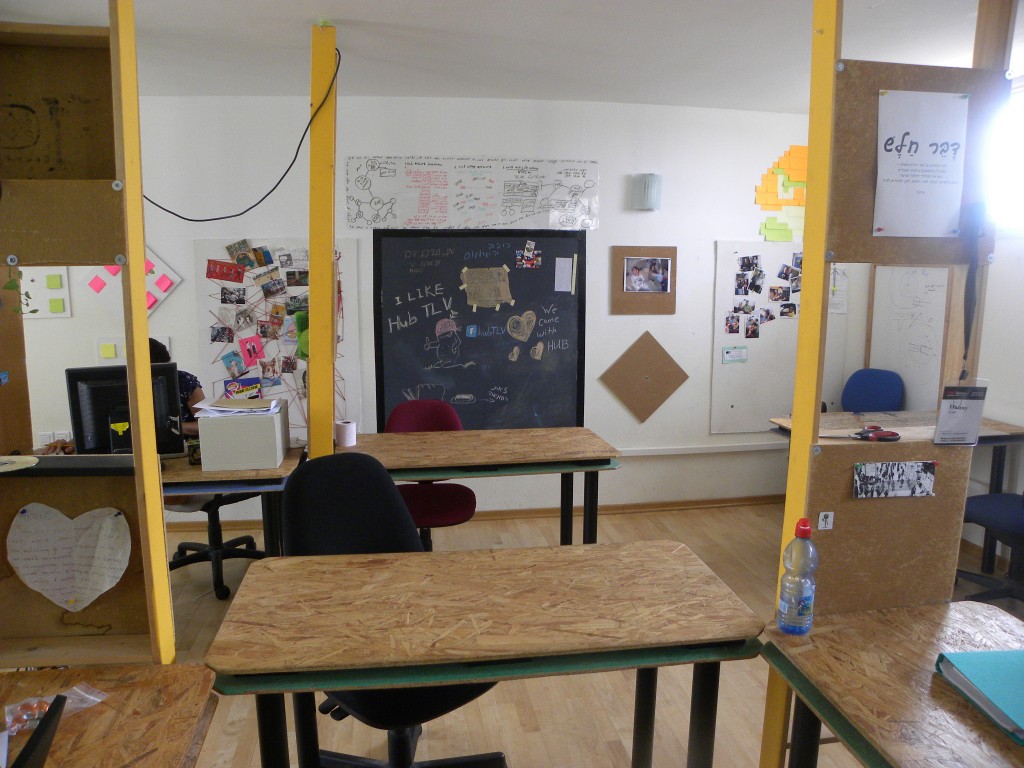 Eventually I sat down with Boaz, the co-founder, and Shimrit, the Hub Tel Aviv host, and we had an interesting and in-depth conversation on what it takes to build, foster, and encourage a multi-stakeholder community oriented around social innovation in a city.  I shared from the experiences Hub LA has had, from events to win-win partnerships to encouraging thought on topics like social entrepreneurship, and sustainable cities, and social capital.  With the possibility of a second Tel Aviv Hub by the Jaffa Port, the conversation took on a more immediate relevance, and we shared ideas and best practices for a good half hour.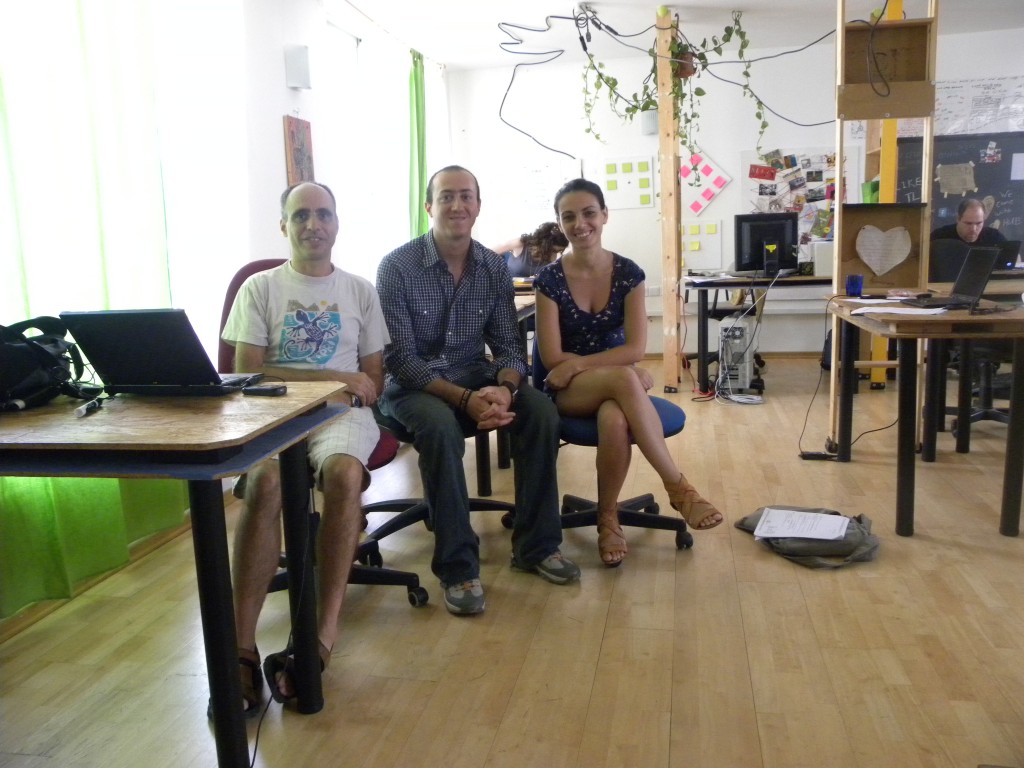 I left Hub Tel Aviv with a distinct feeling of having visited people close to me; there is an ethos of connection and cameraderie that comes with a Hub space, an unspoken bond that stems from everyone there doing the kind of work each of us can feel  good about.
Some more pictures of the Hub Tel Aviv space: