Looking for a community to grow and build your ideas this summer? How about joining Hub LA as a Fellow! We're looking for bright individuals with a passion for social impact. Work with Hub LA in helping us launch as a dynamic, social enterprise for the Summer of 2013. Your efforts will be critical in building a professionally hosted place where high-impact consultants, entrepreneurs, investors and innovators come to work, meet, learn, and connect alongside diverse peers. And, just to sweeten the deal, our Fellows benefit from FREE membership and access/member discounts to all our fantastic events, workshops, and mentorship opportunities.
As a Hub LA Fellow you have a unique opportunity to:
• Be a space host and foster the Hub LA practice of the "Art of Hosting"
• Build strong working relationships with diverse groups
• Gain access and exposure to a dynamic start-up and promote thought leadership in the world of social entrepreneurship
• Work under the pressures of high visibility, fast turn-around and the highest quality expectations
• Have the very unique opportunity to work with a number of different and dynamic businesses under the Hub LA network
• NETWORK!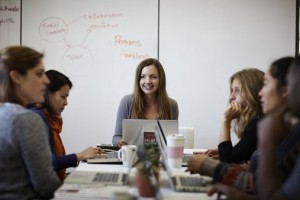 Our need: An energetic team player in Hub LA's to assist with ongoing operations and space hosting needs. Fellow should be eager to enable the Hub vision by maintaining office systems, managing community events, assisting with communication needs and most importantly be part of our "hosting practice."
Duties:
• Commitment to Hub LA at 15/hrs week until end of September 2013
• Work with Hub LA members and organizations
• Work closely with Community Curator to host, create culture and space manage Hub LA
• Maintain office services by organizing office operations and procedures; perform basic clerical functions.
• Help create office efficiency by planning and maintaining office systems, equipment, and overall positive environment.
• Implement office policies by establishing standards and procedures; measuring results against standards; making necessary adjustments
• Research and outreach to prospective community and organization partners
• Assist with communication efforts by spearheading monthly newsletter efforts, working closely with Online Content Curator with outreach, and curating all online distribution channels
• Work with Events Director to help with execution of events and programming
• Contribute to Hub LA team effort by accomplishing additional tasks as needed
• Help serve as a "face" to Hub LA
Skills/Qualifications: Exceptional communication skills; track record of positive customer service; supply management; developing standards; promoting process improvement; inventory control; ability to think quickly and respond to member and Hub team needs in a timely manner; able to handle multiple priorities from multiple sources; collaborator and exceptionally well-mannered!
Added bonus: You are fired up about the Hub and ready to live, eat, and breathe social impact!
Offering: We look forward to supporting the growth of the Fellow by offering the following:
• Mentorship
• Membership trade to match 15 hrs/week work – access to all membership amenities to match Hub Productive 50.
• Online membership to Hub Net with connections to 5000 members worldwide
• Free/discounted tickets to Hub LA events
Please send a cover letter and resume to Ann Le at [email protected]