On the same day last year, a group of children made shadow puppets in Capetown, South Africa while a group of students in London built a House of Fairy Tales. On the side of the globe, a group of tweens built an obstacle in their New Jersey front yard while families at a community center in Seattle built a pirate ship. On any other day, we'd brush off this coincidence as after school play, but on this day last year, these kids were among the 90,000 around the world who participated in the Global Cardboard Challenge organized by Hub LA member organization the Imagination Foundation.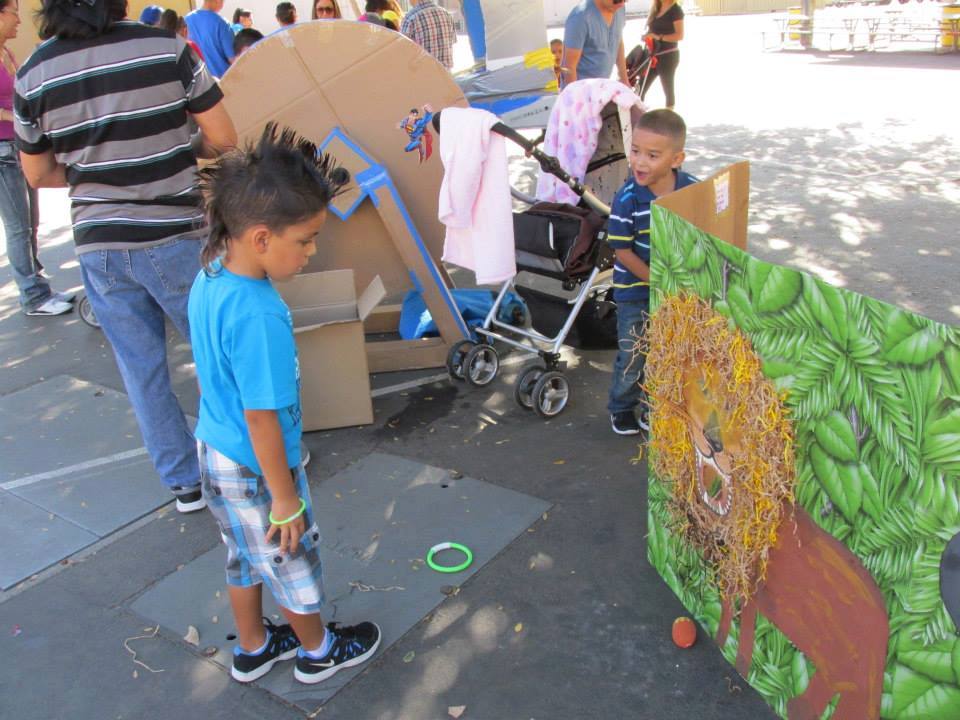 The Imagination Foundation has been at Hub LA since the early days, and the scope of their work embodies so much of what we're trying to foster within our community locally and globally. The nonprofit was inspired by the massive global response to Caine's Arcade, a viral video that featured a young boy, Caine, who built an entire arcade using only cardboard and his imagination. Today, Imagination Foundation is committed to fostering creativity and entrepreneurship in kids all over the world.
Just last month, the Imagination Foundation announced an exciting partnership with the National Head Start Association and Lakeshore Learning Materials to introduce Creative Play and early STEM learning into thousands of pre-K classrooms in our nation's most at-risk schools. The partnership commits to engaging 1,000 Head Start centers and at least 30,000 children in the Global Cardboard Challenge over three years, beginning in the fall of 2014. Bringing this kind of creative play into STEM education provides an interdisciplinary and authentic approach to STEM learning, Imagination Foundation's Director of Community Engagement Alice Lin said.
Each year, the Imagination Foundation organizes a Global Cardboard Challenge inspired by Caine's to build something amazing out of three simple tools: cardboard, recycled materials, and imagination. The challenge kicks off in September and ends with a huge global day of play on October 11, 2014. The global day of play reached over 90,000 kids in 46 countries last year. This year Imagination is expecting to double that. The organization is expanding its impact through a new Imagination Chapter pilot program, a grassroots community-led outpost program that localizes the organization's work year-round.
Imagination Foundation's new platform Storybook shares the inspiring stories of some of the local cardboard challenges from around the world. Teachers are using the cardboard challenge to not only foster imaginative creation, but also to teach social entrepreneurship, problem solving, project-based learning, and collaboration. "There are so many teachers and individuals and organizations that are doing amazing things in their communities that you wouldn't even know about, but we've come into contact with because of our work," Alice said.
Now, you can stay in the loop with all of the cardboard projects inspired by the Global Cardboard Challenge through the Imagination Foundation Storybook.
If you're interested in hosting a Cardboard Challenge - it doesn't have to be at a school! it can be at a community center, a garden, a library, even a Hub - all of the information you'll need is right here.